NDIS Early Childhood Intervention Gold Coast & Brisbane
Expert NDIS Early Childhood Assistance
Empowering Young Lives with NDIS Early Childhood Intervention Australia
Early intervention services play a critical role in helping children with developmental delays or disabilities, as well as children with autism. These services are designed to help children reach their developmental milestones as early as possible so that they can achieve their full potential.
Early childhood intervention strategies are tailored to each child's specific needs and diagnosis and may involve a range of therapies such as speech therapy, occupational therapy, behaviour therapy, psychological counseling, vision therapy, and physical therapy. In addition to therapy, families may also receive support through therapeutic interventions, which aim to help them manage their household and create a supportive home environment. 
Tailored to Empower Every Individual
At Integral Therapeutic Supports, we are dedicated to making a positive impact on the lives of children with disabilities through our NDIS Early Childhood Intervension programs.
Our support worker believe that every child is unique, and their journey towards growth and development should be just as distinctive. That's why we specialise in offering personalised interventions that cater to the specific needs, goals, and abilities of each individual.
Our skilled support worker can also assist with aids or equipment assessment, set-up, and training, ensuring that families have access to the resources they need to support their child's development.
NDIS Positive Behavior Support
Comprehensive NDIS Early Childhood Intervention in Gold Coast & Brisbane
Integral Therapeutic Supports is your trusted partner in providing comprehensive NDIS Early Childhood Intervention services in the vibrant communities of Gold Coast and Brisbane. Our specialised approach is designed to empower families and young children, fostering holistic development and creating a strong foundation for lifelong success.
We understand that each child's journey is unique, and our NDIS Early Childhood Support services are tailored to meet the specific needs of your child. Whether it's enhancing fine motor skills, communication, sensory processing, or social interactions, our experienced team collaborates closely with you to design a personalized plan that ensures meaningful progress.
Why Choose NDIS Early Childhood Services with Integral Therapeutic Supports?
Are you seeking unparalleled NDIS Early Childhood Intervention services in Gold Coast and Brisbane? Look no further than Integral Therapeutic Supports! Our dedicated team of experts is committed to providing exceptional care and comprehensive support for children with disabilities.
At Integral Therapeutic Supports, we understand the unique challenges faced by children with disabilities and their families. Our NDIS Early Childhood Intervention programs are meticulously designed to empower children to reach their full potential while offering families the tools they need to navigate their child's development journey.
Comprehensive and Tailored Programs
Our NDIS Early Childhood Intervention programs are individually tailored to meet the specific needs and goals of each child. Our team of experienced professionals collaborates closely with families to develop personalized plans that encompass various therapeutic techniques, developmental strategies, and educational approaches.
Holistic Approach to Care
Integral Therapeutic Supports takes a holistic approach to early childhood intervention. We recognize that a child's development is influenced by various factors, including physical, emotional, and social aspects. Our comprehensive programs address all these dimensions to ensure a well-rounded and effective intervention.
Expert Team of Professionals
Our team consists of skilled and certified professionals, including speech therapists, occupational therapists, behavioral specialists, and developmental experts. With years of experience in the field, our compassionate professionals are dedicated to supporting children with disabilities on their journey to achieving developmental milestones.
Collaborative Family Involvement
We believe that family involvement is crucial for a child's progress. Integral Therapeutic Supports actively involves parents and caregivers in the intervention process, providing guidance, training, and continuous support. We work together as a team to ensure consistent progress and success.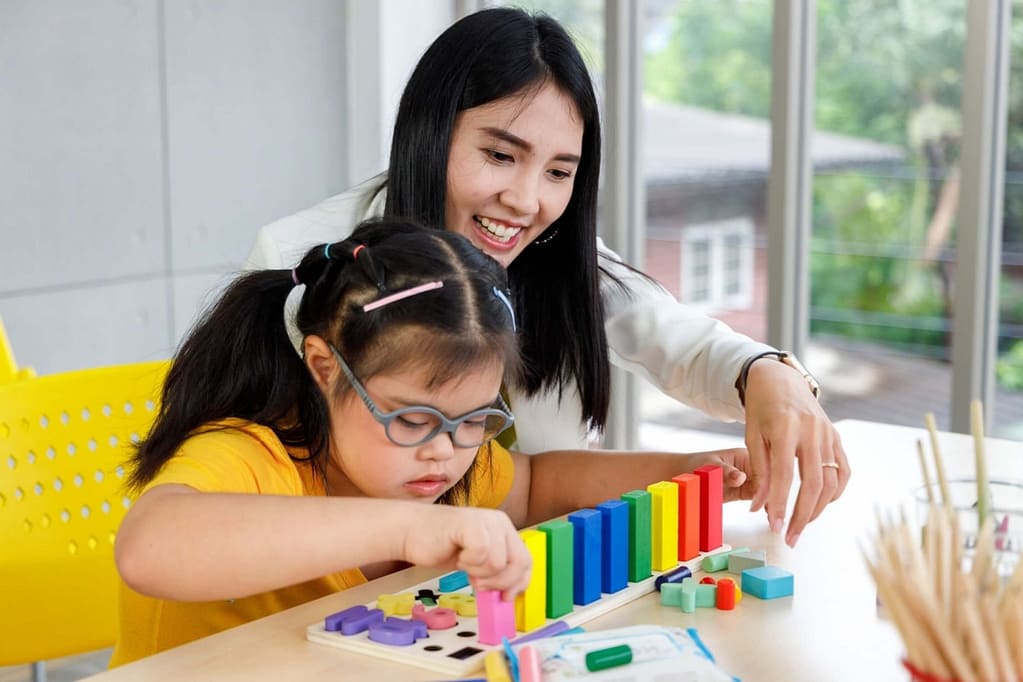 We provide ongoing support and training.
At Integral Therapeutic Supports, we believe in nurturing the whole child. Our comprehensive services encompass various developmental areas, fostering cognitive, physical, and emotional growth. Through evidence-based strategies and play-based interventions, we work diligently to unlock your child's full potential.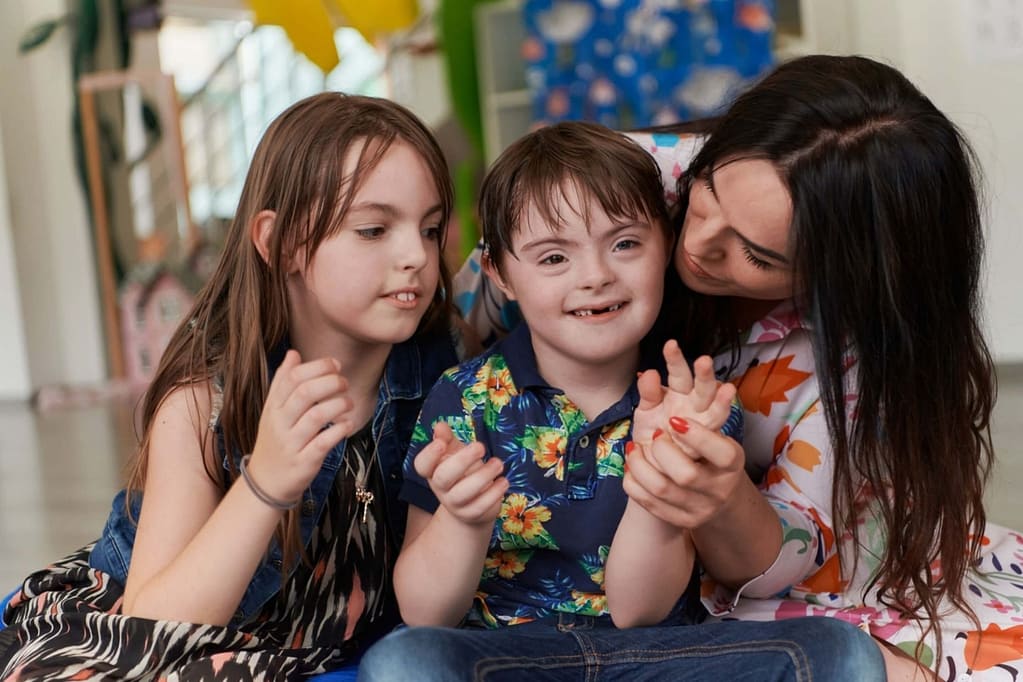 About Integral Therapeutic Supports Early Childhood Intervention Services
Finding out your child has a disability or developmental delay can be a stressful experience. 
Our early intervention support services help your family every step of the way. We help children reach their full potential by: 
Empowering family members and other members of a child's support network.
Making changes to a child's environment to ensure their success.
Providing a safe and secure environment in which a child can explore, develop, and grow. 
These allow a child to make progress on small goals, which leads to the accomplishment of larger goals. We want children to form stronger bonds, learn important life skills, engage in lifelong learning, and participate equally in community activities.
NDIS Early Childhood Approach
Early Childhood Early Intervention (ECI) is a support programme for young children aged 0 to 6 years who have a developmental delay or disability, as well as their families and carers.
The program will provide varying levels of assistance based on the needs and conditions of the children, whether they have a disability or a developmental delay.
Healthcare professionals will consider that families know what is best for their child in Integral Therapeutic Supports. As a result, a family-centred approach is used throughout the ECI programme.
Intervention specialists will also work with families to identify the most effective strategies that will benefit them and their children as they go about their daily activities and routines at home and in the community. 
Furthermore, ECI provides the Early Childhood Approach (ECA) to children aged 0 to 6 years old who do not have a developmental delay but do have developmental concerns.
It will use evidence-based research, strengths-based, and best practise guidelines for Early Childhood Intervention under ECA. This approach will also provide families and carers with the best community support, allowing a child to have more opportunities for learning and growth.
ECI ensures that families with children with disabilities, developmental delays, or developmental concerns receive the best possible support to help them get a good start in life.
We're always happy to help
If you are already registered with the NDIS and have a plan that includes therapy services, contact us, and we will take care of the rest, getting you the therapy you need as quickly as possible. To determine if you are eligible to receive support under the NDIS, the best place to start is with the brief NDIS access checklist.
If you are not eligible for NDIS and would like to access our specialist therapy services out of pocket or through other means, please contact us for more information on how we can help you or your family.