NDIS Day Program Gold Coast & Brisbane
Helping you achieve your personal goals
Adventure with Capacity Building
At Integral Therapeutics, we offer Day Programs that combine adventure with capacity building, creating a unique and fulfilling experience for individuals of all ages and abilities. Our Day Programs provide an opportunity for individuals to explore new experiences, expand their horizons, and develop skills that can help them succeed in their personal and professional lives.
Our team at Integral Therapeutics is dedicated to creating an environment that is both inclusive and engaging, with a focus on helping individuals achieve their personal goals. Whether you're looking to develop your physical or mental capabilities, build your confidence, or simply have fun and make new friends, our Day Programs offer something for everyone.
Our experienced and supportive team is committed to providing personalized attention and guidance to each participant, ensuring that they have the support they need to thrive. With a wide range of activities to choose from, including outdoor adventures, creative workshops, and team-building exercises, you're sure to find something that interests you and meets your needs. So come join us and discover the joy of adventure and personal growth!
Mental health professionals can teach NDIS participants and their carers how to deal with the root cause of behavioural problems using the behaviour support approach. To name a few, steps taken include improving communication skills, regulating emotions, and focusing on a task at hand. 
The individualised approach, on the other hand, is determined by the underlying cause of the patient's problem and the behaviours displayed. The methods included in the behaviour support plan will be used to replace and eventually eliminate undesirable behaviours.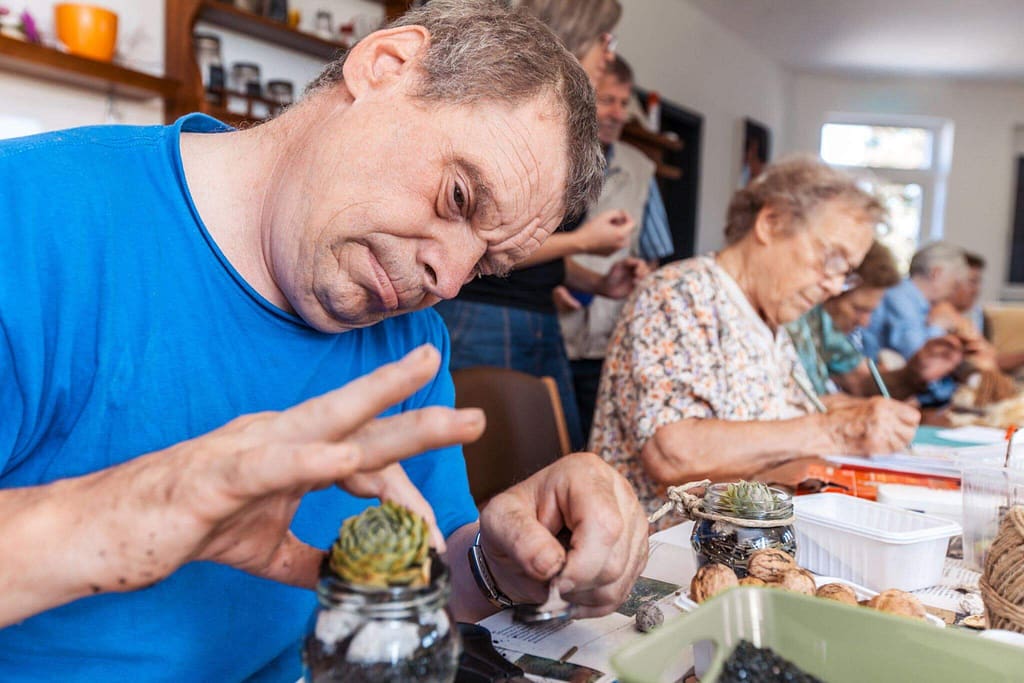 Disability Day Support Program
Integral Therapeutic Supports Disability Day Programs provide a fulfilling and beneficial experience for individuals with various ages and abilities, blending excitement and skill development. Our focus at is to help you achieve your personal goals in an inclusive and engaging environment. With the assistance of our skilled staff, which consists of committed support workers, you can be certain that you will forge new friendships, acquire useful abilities, and enjoy yourself immensely.
Disability Support Services in Gold Coast & Brisbane
The NDIS disability day programme is a facility that offers open access to structured activities during specific times of the day to meet the supportive services needs of individuals and families in need. Under the NDIS, Day Programmes provide the services you require to participate in new life experiences, develop independent living skills, and engage in social connections. 
NDIS Positive Behavior Support
Day Program Support for You
Integral Therapeutic Supports provides activities, support, and developmental training to people with intellectual disabilities. Our Disability Services day programme activities place a strong emphasis on community participation and the development of independent living skills. Participants typically attend 3-5 days per week and participate in activities that help them develop life skills such as cooking, shopping, and communication. 
There are also regular day trips for activities such as swimming and horseback riding that are appropriate for the individual's level of disability and goals. Other day option models that we offer cater to people with high support needs as well. This includes participants who use wheelchairs, for whom we provide additional medical and care support.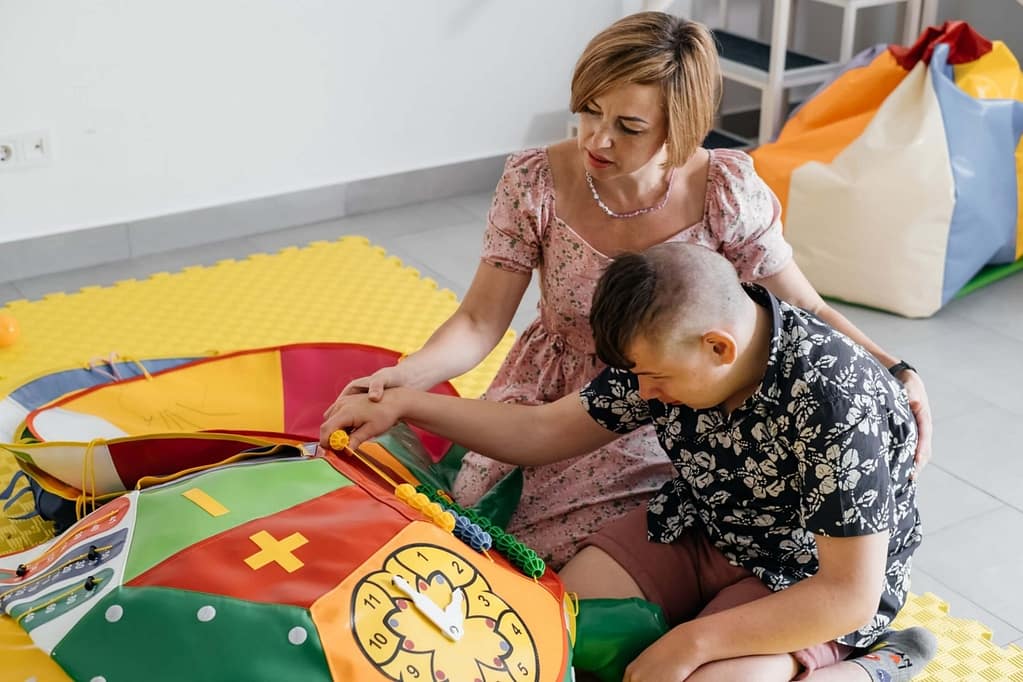 We provide ongoing support and training.
Integral Therapeutic Supports provides activities, support, and developmental training to people with intellectual disabilities.
Our Disability Services day programme activities place a strong emphasis on community participation and the development of independent living skills.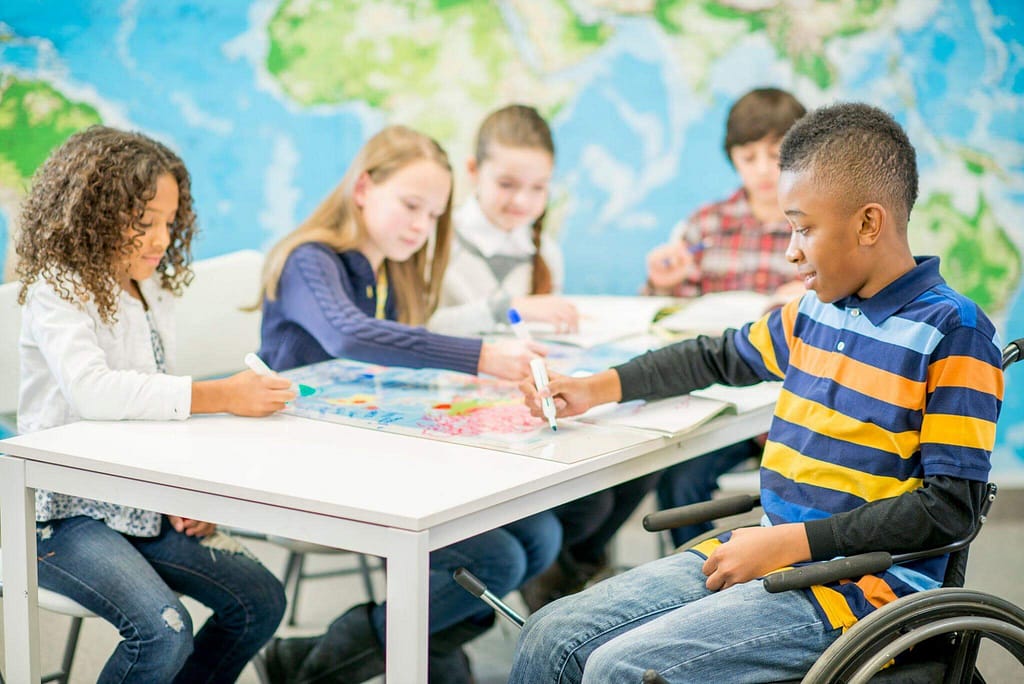 Benefits Of Our NDIS Day Programs
Many disabled people have been through a lot. They feel isolated and alienated in their own community, so it is critical that they have access to the appropriate support groups, disability day programme activities, and community programmes. Integral Therapeutic Supports' goal is to assist people with special needs in "getting life ready."
Our centre offers a variety of social day programmes in which participants can socialise while also improving their social and practical skills. Participants also make new friends, provide support for one another, and feel connected and included.
At Integral Therapeutic Supports, our team of support worker will prioritise individual needs, providing increased independence and a sense of belonging to disabled individuals. Our NDIS Day Programs offer numerous advantages to people with disabilities, some of them are:
Encourage self sufficiency Social skills and teamwork 
Community participation 
Chance to learn valuable skills 
Enhance communication skills 
Strengthen overall health and happiness 
Confidence boost and self worth Learn everyday life skills
Tailored Programs For All
What advantages do Day Programs offer?
One of the primary advantages of participating in a supported day program is the positive influence they exert on mental well-being. Our Community Day Programs provide customised activities for individuals with varying degrees of intellectual disabilities.
Our initiatives are designed to offer fresh experiences, facilitate skill acquisition, foster new friendships, boost self-confidence, promote self-sufficiency – ultimately allowing participants to thoroughly enjoy their roles as esteemed and engaged community members. These programs can be selected as part of NDIS funding or through a fee-based arrangement.
What does NDIS funding cover?
Depending on the available funding within your NDIS plan, you might be eligible to access our daily living services falling under these categories:
Support for Social and Community Involvement within Capacity Building Assistance.
Community and Social Engagement as part of Core Supports.
Enhanced Daily Living Skills through Capacity Building Support.
We're always happy to help
If you are already registered with the NDIS and have a plan that includes therapy services, contact us, and we will take care of the rest, getting you the therapy you need as quickly as possible. To determine if you are eligible to receive support under the NDIS, the best place to start is with the brief NDIS access checklist.
If you are not eligible for NDIS and would like to access our specialist therapy services out of pocket or through other means, please contact us for more information on how we can help you or your family.
Our Adult Day programs include the choice of several activities including: